Board News and Activities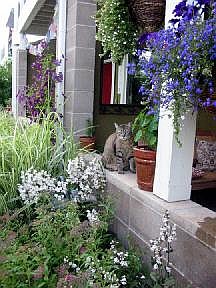 The association is in need of 2 commercial representatives to fill 2 commercial vacancies on the board. Please contact Meg Ritter at 303-665-0351 or email meg@rpmhoa.com for details.

Your 2019 Holiday Neighborhood Master Association Board is:


| | |
| --- | --- |
| Helen Joffe | President |
| Jenifer Sher | Vice President |
| Linda Barr | Secretary |

Meg Ritter
Community Association Manager
Redstone Property Management LLC
PO Box 19315
Boulder, CO 80308
303-665-0351
meg@rpmhoa.com

Irrigation emergency contact for Master Holiday areas only: Native Edge, Dave Ellis, 303-245-9166



For ECO Pass information, please send an email to holidayecopass@comcast.net

HOA participants can now access the HOA's financials, covenants, bylaws, and other legal documents at the site at http://www.associationonline.com.

To access these documents, email meg@rpmhoa.com for the username and password.

NOTE: The Holiday Neighborhood Master Association is responsible for the greenways for the Holiday sign, the Park, the 36 drainage area and 16th Street drainage and includes the grounds maintenance and snow removal contracts for these areas. Other maintenance areas are the responsibility of the specific neighborhood associations.