Holiday News, Announcements, and Upcoming Events

Click here to subscribe to your Holiday Neighborhood list-serv.
Chat with your neighbors. Organize events, find help, meet new friends, recycle stuff, and share your ideas about how to make a great neighborhood even better.


---
2013 HOLIDAY NEIGHBORHOOD ECO PASS RENEWAL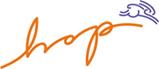 Note that this program is for residents of the Holiday Neighborhood only.
For the 2013 Holiday Neighborhood ECO Passes there were four official handout sessions in January. If you missed these handout sessions and are a resident of the Holiday Neighborhood in need of a free Eco Pass, please send email to hoidayecopass@comcast.net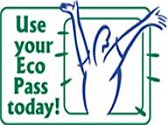 For 2013, RTD switched to the new SmartCards. If you send email to the above email address you'll get in contact with a volunteer Eco Pass coordinator who will get you the necessary paperwork to pick up your new SmartCard at the RTD bus station.
---
City Irrigation of Holiday Park
You may have seen sprinklers running at the Park. The City Forester is requiring the irrigation be run due to dry conditions until further notice, so you will see them running during the day for the time being. This is city water use, not Holiday water use.
---
The Holiday Neighborhood Master HOA annual meeting will be on Wednesday,
June 26th at 6pm in the Wild Sage Common House, 1650 Zamia Avenue.
---